Last updated 28 October 2022 ·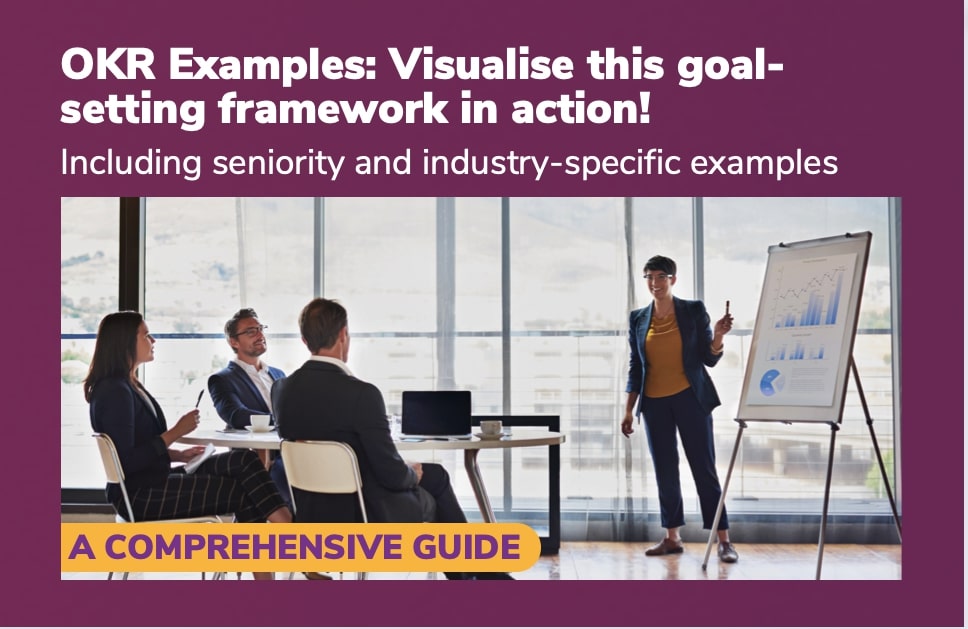 OKR stands for Objectives and Key Results, which refers to a framework that provides an effective way to increase team productivity and achieve long-term goals. They do this through continuous performance measurement against predefined goals and objectives at regular intervals. While OKRs were first made famous in the Silicon Valley tech industry, they have since spread throughout organisations of all sizes, types and industries in every corner of the world. Everyone can benefit from the powerful impact of OKRs on individuals, teams and entire organisations, from governments to large corporations and SMEs to startups.
In this comprehensive guide, we explore OKRs in detail, explain why they are important, and highlight some of the many benefits they provide that lead to hypergrowth. We have also included an extensive range of OKR examples according to organisational seniority level and industry.
Contents
What are OKRs, and where are they used
A brief history of OKRs
The importance of OKRs in today's competitive landscape

OKRs achieve focus, accountability and high performance
OKRs achieve transparency and visibility
OKRs align teams
OKRs accelerate growth

Introducing OKR examples

OKR Examples According to Seniority Level
Company-Led CEO OKR Examples
Leadership Team Level OKR Examples
Middle Management Cascading OKR Examples
Growth-focused OKR examples: Personal, Professional and Career.

OKR Examples According to Business Type

Estate Agents
Manufacturing
Recruitment
Retail
Service-based Businesses
Technology
Education and Training
Construction
Leisure and Hospitality
Charitable and Not-For-Profit

Help to get started creating your own OKR examples
Conclusion
What are OKRs, and where are they used
OKRs are a framework that helps organisations and teams focus on the most critical work to be done at all times and keep track of progress towards their goals by setting measurable, actionable objectives at a team, business unit, and company-wide level. OKRs provide a structured strategic planning framework that helps create a shared understanding of what each team member is working on and why.
Often sharing the bigger picture of the business vision, OKRs lead to increased productivity, enhanced employee engagement, leadership and accountability.
A brief history of OKRs
Andy Grove created OKRs, Objectives and Key Results during his time working at Intel in the 1990s to help his teams improve productivity and help the business grow faster. They then became more popular as a business management tool in the early 2000s when Google adopted them amongst their entire company.
The number one reason that businesses choose to implement OKRs amongst their teams is to achieve higher productivity and faster growth. One-third of Fortune 500 companies have implemented them, including 3M and HP.
At Reclaro, five of our customers have shared first-hand how OKRs have helped them make lasting improvements in their business using our award-winning 1-3-5® OKR planning and execution software.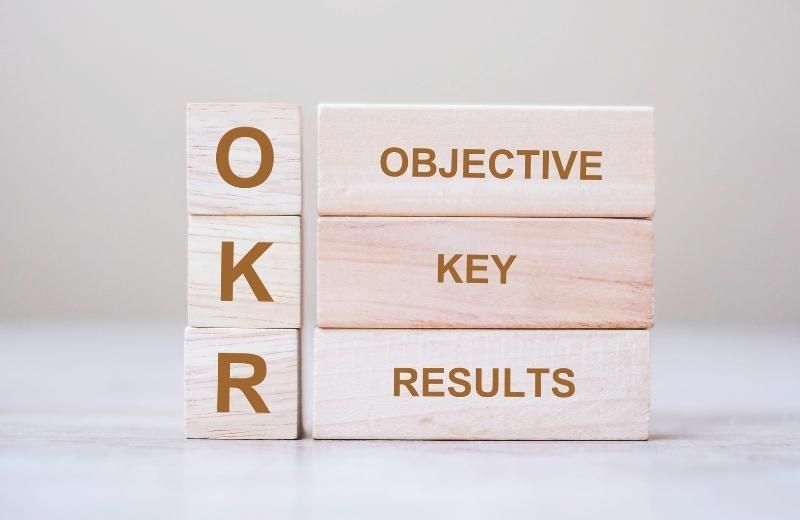 The importance of OKRs in today's competitive landscape
OKRs have become a modern, streamlined way of achieving goals and aligning teams in today's competitive landscape. Using OKRs increases team performance by helping employees focus on the most important things rather than being distracted by daily tasks that can be completed later or even delegated to someone else. Additionally, they motivate and empower employees by providing a clear set of strategic objectives everyone knows they need to achieve during their pre-defined time scales. Employees who work with them have reported feeling less stressed about what needs to get done and instead feel empowered with information about how their work will contribute to overall business performance. OKR plans can be made per quarter, six months, nine months or 12 months, depending on the nature of the business.
"Since our company started working with OKRs in 2014, productivity has improved tremendously - which is good for our clients and our people too. There's been less stress around what needs to be done and more empowerment around understanding how their work contributes towards an overall goal. We have also seen a positive effect on employee engagement too!" - CEO of a £50 million t/o business within the construction industry.
OKRs achieve focus, accountability and high performance
Possibly the three most beneficial reasons to start working with OKRs:
They provide a hugely compelling way to keep all your teams on track and ensure they're focused on the right things to move the business in the desired direction.
OKRs encourage employees to behave like leaders and act like owners, getting involved in strategic business goals and becoming more accountable for their performance.
OKRs mean it's easier to focus and measure everyone's efforts, creating a high-performance culture in which everyone fully understands what's expected of them.
OKRs are an effective tool that can be used in many areas of business, not just product development; they can also be applied across marketing, customer service/success, human resources, finance, account management etc, to align all departmental efforts with the overall company's goals.
OKRs achieve transparency and visibility
OKRs are a simple but powerful management tool that can help drive transparency and visibility across an entire organisation or team, increasing productivity and agility. Our award-winning 1-3-5® OKR planning software allows business leaders and managers to easily and instantly access an accurate view of the entire team and business performance at a glance through real-time performance data being represented as clear percentage dials. OKR plans can be made visible on a peer-to-peer basis, which can be especially helpful for multidisciplinary project teams.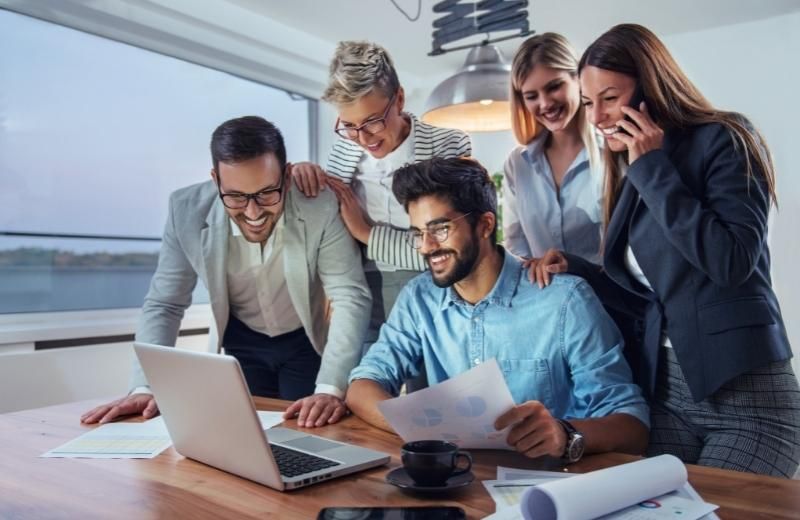 OKRs align teams
OKRs are usually set at the top of an organisation by the CEO or MD. They are cascaded throughout the senior leadership team to ensure all departments are bought into the business's overall strategic direction and goals. Once agreed upon, senior leaders cascade the OKR plans amongst their managers so everyone has a plan which corresponds with the comprehensive company-level OKR plan. Find out more about how OKRs cascade here.
As a result of cascading OKRs, teams come into natural alignment towards the common strategic focus being set at the top. Teams align, set and execute their goals. With OKRs, the whole company has a shared understanding of what's important and how they will achieve the desired objectives. The organisation clarifies how every team member contributes to achieving the company's vision. And that means everyone knows where they need to be focused — and where they can go when problems arise.
OKRs create alignment by providing everyone with a common vocabulary, which fosters collaboration and understanding across functions, regions or business units. Alignment also enables people in different parts of the organisation to work on behalf of each other as necessary, without having to wait for direction from above. Decision-making becomes more accessible when the strategic objectives are clarified and everyone is included in the execution plans.
OKRs accelerate growth
OKRs help accelerate business growth by providing a mechanism for individuals and teams to focus on key business objectives, measure their progress and continuously improve performance. They promote collaboration and a shared understanding of priorities, align people's work with company goals and create a sense of urgency without the need for micromanagement. The result is more engaged employees who understand what they are trying to achieve and feel they influence the outcome.
Introducing OKR examples
OKRs come in all sorts of shapes and sizes, but they should never be simple, making them difficult to understand. Ideally, they should follow the FAST framework (Frequently discussed, Ambitious, Specific and Transparent), which has recently replaced SMART goal-setting.
Now let's dive into OKR examples, firstly providing examples according to seniority level within a business and secondly focusing on OKR examples that would be found across different industries. The examples below follow our award-winning 1-3-5® OKR planning structure for the best results.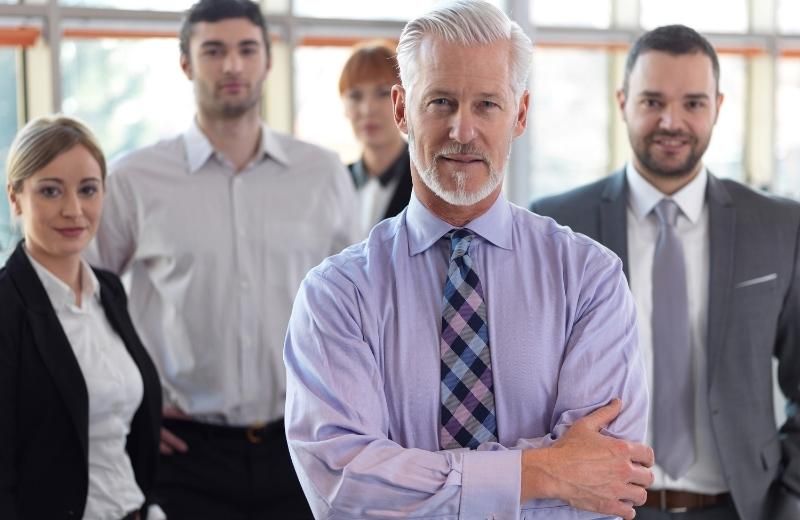 OKR Examples According to Seniority Level
Company-Led CEO OKR Examples
Company-led OKRs should include Objectives specifically focused on Strategy, Operations and People as follows:
Vision: To achieve 20% business growth year on year and expand the team by opening two new divisions. Increase our market share significantly, enhancing our reputation as a highly reputable workplace.
Objective One (Strategy): To develop a clear business strategy that delivers 12-month growth of 20% whilst maintaining our gross margin of 30%. Achieve 15% profit and fully embed our corporate strategy across all business areas.
Key Results:
Solidify three new strategic partnership deals, each bringing in £100,000 in sales.
Increase outbound sales activity by 50%.
Attend ten industry events, each generating >100 leads for follow-up.
Establish a customer referral programme generating 50 new customers per month.
Generate 200 MQLs per month through marketing strategy implementation.
Objective Two (Operations): To achieve operational excellence whilst delighting our customers with exceptional service. To increase our NPS to exceed 75 and successfully expand our operations into two new offices.
Key Results:
Finalise our Operations Manual with all processes fully documented to achieve a more predictable customer experience in line with our high service standards.
Achieve over 90% scoring in quarterly internal operations audits
Establish a fully functional Customer Success department to achieve a customer retention rate of 85% or above.
Make significant improvements in customer onboarding to raise our NPS score from 56 to 75, making it world-class.
Establish and implement an effective office growth expansion strategy, identifying suitable office locations and lease opportunities.
Objective Three (People): To increase employee engagement and performance, enhance productivity and successfully grow the team by 15%. Launch a robust performance management system that is transparent and matches the fast pace of business. Ensure every team member has a personal development plan by the end of the period.
Key Results:
Effectively communicate the business vision and combine this with the daily work of all teams so each employee knows exactly how their hard work can make an impact. To be fully embedded by the end of Q2.
Launch our new performance management system and ensure full training in how to use this system is delivered to both leadership and management teams. All employees are to have a PDP (Performance Development Plan)
Reduce staff absence by 75% and increase employee engagement
Achieve inclusion in the Sunday Times' top 100 places to work.
Implement a finders fee/incentive for successful new hires. Establish a successful way to train, test and develop our people to help them reach their full potential.
Leadership Team Level OKR Examples
We have included some OKR examples below to inspire you to create your own leadership-level OKRs.
Head of Finance OKR plan:
Vision: Create and take full ownership of a robust financial plan to support the long-term profitable growth of the business in line with the CEO's growth and profit expectations of #sales #profit and #% growth.
Objective One: Create and successfully deliver the financial business strategy, adhering to all budgetary requirements for income and expenses. Produce monthly reports on time to allow successful management of these budgets.
Key Results:
Establish an overall 12-month budget, considering sales forecast, margin level, cost control and profit target. Share this finalised budget with all key stakeholders.
Finalise an operational P&L for each significant business profit centre showing critical financial budgets that need to be achieved. Share completed P&Ls within 7 days of the next monthly period.
Carry out at least 2 educational workshops with each profit centre manager to ensure they are well-trained and fully understand how they can influence their P&L to achieve at least 100% profit contribution.
Produce and circulate a complete financial pack 3 days before each board meeting so the SLT can make informed decisions as we progress through the year.
Carry out monthly progress meetings to report on financial performance and assess the impact on our 12-month financial plan, taking appropriate action where necessary.
Objective Two: Deliver profitability via tight control of our monthly, quarterly and annual cost base. Establish a constant practice of effective purchasing management and cut costs wherever possible without compromising quality. Closely monitor all expenditures and identify cost-effective suppliers in all departments.
Key Results:
Establish a competitive monthly, quarterly and annual cost base well-maintained within budget.
Ensure each profit centre operates within budget and that all managers are aware of their magic financial numbers and fully informed at all times of their business position.
Conduct monthly cost base analysis reports detailing the total cost management progress without affecting quality.
Provide each profit centre manager with a precise payroll cost analysis based on team effectiveness and historical payroll/output performance. This keeps payroll costs well within budget parameters as a percentage of sales.
Achieve a 'low-cost business model' to remain competitive in our market with industry-leading Net Profit above X%.
Objective Three: To increase the Balance Sheet value, achieve our profit forecast, and fully control our cost base. Ensure debt levels are managed effectively and within budget. Protect our credit score and adhere to all upcoming tax deadlines.
Key Results:
Work closely with the rest of the senior executive team and help the company achieve its annual profit target of X% and £#.
Take ownership of the Balance Sheet and drive at least a 10% improvement during the current accounting period.
Proactively manage our debt levels and ensure they are kept within our bad debt tolerance level, with minimal interest payments.
Achieve a strong cash position, supporting sales, marketing, operations and people to increase their team members as our customer demand grows. Strengthen the business cash holding to cover X months of operation.
Set up a robust audit process and test our financial planning system at least once per quarter.
Head of Marketing OKR Plan:
Vision: Establish a highly effective marketing function, putting our customers at the centre of everything we do and helping them succeed. Build an effective inbound marketing strategy around adding real value to our customers and attracting ICA prospects. Generate a marketing pipeline value of £## consisting of fully informed and educated opportunities to be passed to sales for conversion.
Objective One: Establish a customer referrals scheme and increase the number of active referrals by 40%.
Key Results:
Develop a series of quarterly client events that are attended live and then streamed afterwards with ## people registered at each and at least an X% attendance rate.
Build out our Customer Success Team to oversee our customers' value.
Launch an official Customer Training Academy, and encourage X% of customers to adopt this training amongst their teams.
Launch monthly, live Q&A Webinars that are recorded and shared with all customers, aiming for at least X% of customers to register for these.
Establish a successful 'Customer Get Customer' referral scheme, enabling us to exceed our customer referral target of #%.
Objective Two: Design and deliver an effective marketing strategy that differentiates us from our competition and enables us to increase our market share. Ensure a broad understanding of our ICA and UDP internally and externally in the marketplace.
Key Results:
Conduct a thorough competitor analysis of our top 10 competitors to understand where we can differentiate ourselves in the market.
Establish comprehensive keyword research to inform our SEO and PPC strategy, contributing to our target number of MQLs per month.
Clarify our compelling brand strapline that conveys our UDP effectively in the marketplace and apply this throughout all communications.
Refine and develop the new customer journey, offering exceptional onboarding to ensure X% of new customers remain loyal within the first 100 days.
Increase sales by at least X% each year to achieve record profitable growth due to marketing activity alone.
Objective Three: Develop and launch a new Partner Programme and attract three new successful partner relationships.
Key Results:
Focus on maximising our 3 Partner Channels to build 10-rated relationships with each Channel Partner. Assign a dedicated Customer Success Manager to oversee each Partner Channel.
Sponsor one quarterly event per partner and generate X warm leads from each.
Host one 'private partner experience' in a unique environment, such as a private Yacht, for partners and existing customers, to achieve an X% upsell.
Establish a 3-tier Partner Referral Model and have 2 Partners reach the Platinum level by the end of Q3.
Develop our Community Contribution fund, supported by all our Partners, to ensure we can serve our community, and gift 1% of NP each year.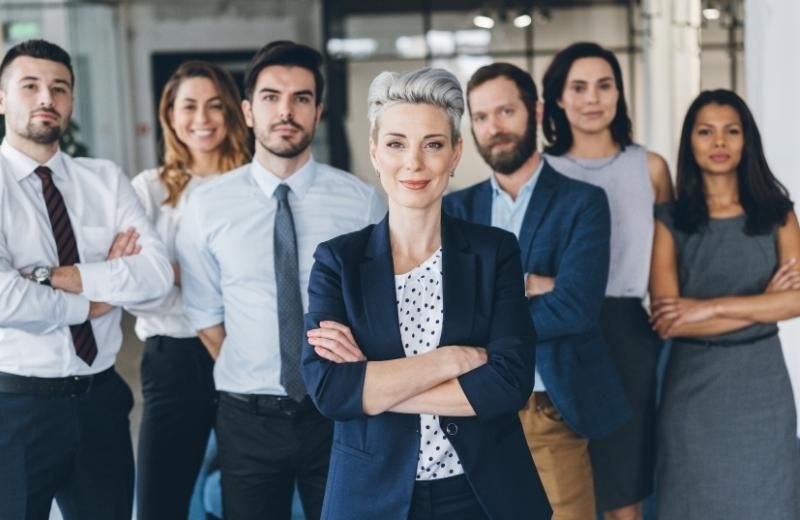 Head of People and Culture OKR Plan
Vision: Design and launch a recruitment engine that allows us to have ## of candidates on standby, ready to join the business. Identify substitutes for all critical positions in the business. Constantly train, test and evaluate our workforce. Ensure every team member has a (PDP) Personal Development Plan and staff engagement is at 70%. Achieve a listing in the Sunday Times' 100 best places to work.
Objective One: Establish an excellent recruitment engine, working with Sales, Marketing and Operations to confidently achieve their people forecasts. Ensure there are always at least X highly competent people ready to join the business, having gone through the Pre-Candidate Assessment System.
Key Results:
Fully support the recruitment process, including educational partner relationships, applications, offers, references, contracts and right-to-work checks.
Attract top talent by ensuring our outward business profile is well communicated and marketing materials are up-to-date, relevant and inspiring. Increase the number of inbound quality applications to X per quarter.
Become recognised as the leading, aspiring company to work for. Secure a competitive position within The Sunday Times' 100 Best Companies by the end of Q4.
Launch a quarterly recruitment assessment centre to identify new talent.
Ensure recruitment collateral, people information, contracts and exit interviews are kept up to date at all times.
Objective Two: Develop an excellent candidate induction programme and employee appreciation scheme. Ensure everyone is assigned a buddy, and staff turnover is at a record low of X%. Increase staff retention initiatives so that 4 out of every 5 new starters make the grade and are still with us 2 years later.
Key Results:
Create a documented process to encourage open and honest feedback supported by line managers.
Implement easy-to-understand and well-communicated people guidelines ensuring fair and consistent treatment to all staff to achieve higher engagement and reduced staff turnover by X%.
Increase employee engagement by at least X%, promptly resolving issues that encourage staff turnover.
Define roles and responsibilities and guide employees where necessary, trusting them rather than restricting them with rules and procedures.
Implement a practical management framework that supports internal communication, engagement and process consistency across the business.
Objective Three: Encourage the development of an Elite Team. Every team member must have a personal and professional development plan (PDP). Design and deliver a robust and thoroughly planned training programme, allocating every team member at least 5 hours of funded training per month. Increase employee engagement to above 70%.
Key Results:
Create and implement an Employee Value Proposition (EVP) by the end of Q3.
Establish a process addressing employee health and well-being and an approach to follow for personnel queries.
Establish an education incentive scheme with the potential to fund outside training courses for ambitious employees fully.
Support every team member to create a clear training plan based on their choice of topics and assign them 5 hours of training per month.
Offer all staff the option to create a Personal Development Plan for personal and professional growth. Allocate sufficient time for these to be reviewed and discussed monthly in the 121 system.
Head of Sales OKR Plan
Vision: To exceed the company sales target of £## and margin targets of £## through developing an exceptional sales team. Generate X% in referral business and an active pipeline amounting to > £#, increasing conversion by X%.
Objective One: To deliver excellent service to our existing customer base; consistently achieve above 60 in our NPS score. Average customer spending to increase yearly by at least #%, equating to #% of our total sales. Increase contract renewal timeframes so #% of customers have renewed their contract for next year by month 9 of the current year.
Key Results:
Ensure total customer and purchase/communication data is kept up to date and record all conversations to allow for value-add opportunities across sales.
Improve product adoption to X% with the launch of highly skilled Customer Success Managers
To increase average customer spend by X% annually with the development of a 12-month customer visit frequency and our Trusted Advisor status.
Generate #% of customer attendees at our customer success workshops in 6 months.
Ensure all customers have had renewal conversations by month 8, with #% signing their renewal contract by month 9.
Objective Two: Fine-tune our new business sales engine, to exceed our target of X% and maintain our target margin of Y%.
Key Results:
Achieve a monthly new weighted business pipeline of at least £#.
Increase conversion on the number of monthly qualified leads from marketing by X%.
Generate X demos for each regional manager from our ideal prospect per month.
Exceed the monthly sales target and the ongoing margin of #% from value-based selling and clever discounting.
Ensure each new customer receives their WOW within #days of coming on board.
Objective Three: Establish an elite sales team producing 3 team member leads each month. Achieve sales team engagement scores of #%, and ensure mystery shops reveal we're delivering exceptional service.
Key Results:
Ensure each regional manager is on track to exceed their monthly sales of £X and margin targets of £Y.
Ensure each team member receives exceptional service status from our customers when asked on our annual survey.
Ensure our new recruitment engine means our team is growing by X new elite people per month.
Increase engagement amongst sales representatives to above 70%, monitored through internal surveys.
Ensure each team member receives #hours of professional mentoring and coaching monthly.
Head of Operations OKR Plan
Vision: Working closely with the CEO and FD to ensure an efficiently run operation that effectively delivers value to our customers, meeting their demands over time. Ensure we operate in a safe environment, leading the product improvement programme and reducing our unit cost by #%. Implement our skills upgrade programme for Operations Managers, team members and apprentices.
Objective One: Enhance business efficiency and reduce operating costs by #%.
Key Results:
Clarify our 'good costs' and reduce our non-essential 'base costs' by #%.
Hold a 45-minute workshop every month to identify any technology enhancements that will allow us to streamline our operation and reduce our cost base. We're looking for a #% reduction from this practice.
Establish and brief the operations team on my strategic business transformation programme to deliver cost optimisation.
Develop our culture of ownership and incentivise continuous improvement through all team leads.
Thoroughly analyse all our property costs and reduce these by #%.
Objective Two: Increase our business productivity by X%, and increase business profits by £Y.
Key Results:
Establish an initiative called 'The Way We Work', ensuring department heads complete their analysis using our evaluation checklist.
Work closely with our Head of People and Culture and create a training session focusing on the effective delegation to ensure people work on tasks within their pay grade.
Ensure that #% of our workforce completes the Tools and Equipment (TAE) survey. Ensure that all those who responded have the correct Tools and Equipment to do their job effectively.
Carry out a comprehensive analysis of our working conditions across all sites and create a budget to upgrade the ## worst performing locations.
As the Operations Team, establish the 'Positive Reinforcement Programme' with our Head of People and Culture, resulting in a #% increase in workforce happiness levels.
Objective Three: Successfully maintain compliance and fully adhere to the Occupational Health and Safety Act. Ensure we are a safe workplace, making products that meet all industry standards.
Key Results:
Create a safe working environment document that all employees read and sign.
Create information, instruction, training, and supervision necessary to ensure that each worker is safe from injury and risks to health. Make this a part of the induction process for all new team members.
Undertake annual risk assessments for all staff members, work activities and systems.
Deliver quarterly workshops to department heads with video training for all employees on maintaining a healthy work/life blend, including training on diet and nutrition and gentle exercise ideas.
Provide all site visitors with a brief safety induction when they sign in at reception, prioritising a safe working environment.
Middle Management Cascading OKR Examples
When the top-level business objectives are cascaded throughout middle management, each departmental manager will apply their objectives to help achieve their goals and, therefore, contribute to the success of the company-wide vision. Below you will see how this could work in action, with OKR examples being cascaded from the Head of Marketing role down to the Content Manager.
Head of Marketing OKRs:
Business Objective: Add a new income stream from a new service offering, adding 10% revenue
Key Result: Increase turnover on existing service by 10% to maintain cash flow
Marketing Objective: Increase website traffic for other teams to convert to sales
Key Result 1: Increase organic web traffic by 20%
Key Result 2: Achieve a 5% CTR on paid social media ads
This could be broken down further within this team so that each specialist can set their own OKRs.
Content Manager OKRs:
Objective: Increase organic web traffic by 20% (Key Result 1 from the top-level marketing OKRs)
Key Result 1: Create four x 1500-word blogs per month
Key Result 2: Increase average keyword ranking position for five terms related to 'Service A' by ten places
Head of Sales OKRs:
Business Objective: Add a new income stream from a new service offering
Key Result: Increase turnover on existing service by 10% to maintain cash flow
Sales Objective: Improve sales conversions
Key Result 1: Increase renewals on 'Service A' by 5% to 60% total
Key Result 2: Increase qualified lead sales conversions by 10%
Again this could be broken down by teams or individuals working for the Head of Sales to help achieve the objectives set out by the company, as follows:
Sales Development Manager OKRs:
Objective: Increase qualified lead sales conversions by 10% (Key Result 2 from the top-level Sales OKRs)
Key Result: Increase outbound sales calls by 10% per week
Key Result: Enhance personalised follow-up by adding two more steps
HR may be looking at another Key Result, but the steps addressed by these individual teams all contribute to the same vision outlined by the OKRs.
Head of HR OKRs:
Business Objective: Add a new income stream from a new service offering
Key Result: Recruit ten people for the new team with appropriate specialisms
HR Objective: Prepare recruitment for new roles
Key Result 1: Identify necessary skills, qualifications and experiences for applicants
Key Result 2: Outline new department hierarchy and role titles
Key Result 3: Prepare job role descriptions for all ten new roles
HR Manager OKRs:
Objective: Prepare job role descriptions for all ten new roles (Key result 3 from above)
Key Result 1: Establish the detail of roles and responsibilities for each role
Key Result 2: Establish a suitable salary level for each position and sign off from Finance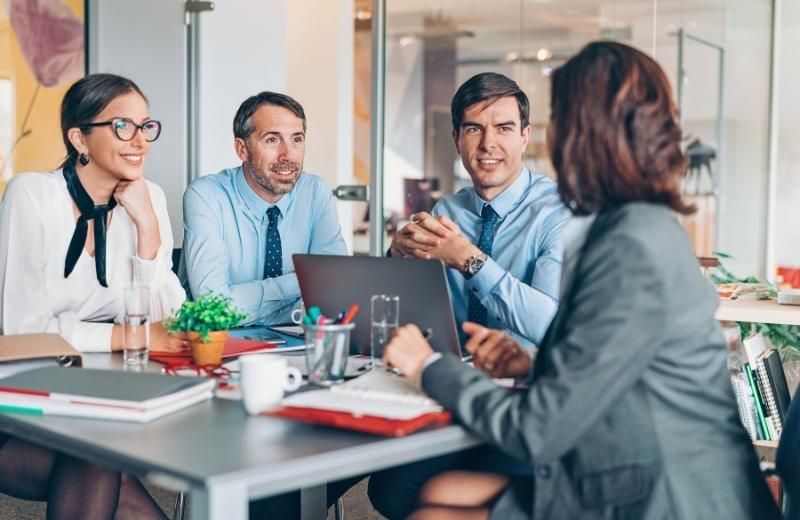 Growth-focused OKR examples: Personal, Professional & Business level
The following OKR examples take a holistic approach combining personal, professional development and business OKRs.
OKRs tend to be growth-focused, associated with setting and achieving goals that will move a business or team forward. OKRs help clarify what you are trying to achieve, then define and split out the work that needs to be done. It brings essential metrics into the mix for measurement.
Personal Growth OKR examples
Don't let yourself get too comfortable. Push yourself to grow professionally, personally, and physically. Try personal goal setting with a new workout routine or budgeting app. We do our best work when challenged.
Objective: Lose weight and aim for a healthy BMI.
Key Results:
Workout four times per week for 30 minutes each session (increase my current baseline of 3x per week) by December 31st
Eat at least five portions of fruit & vegetables per day.
Cut down on processed foods, eating a maximum of two processed meals per week, ideally less.
Eat freshly prepared meals at least five nights per week
Practice yoga and meditation twice a week for at least 20 minutes in each session
Professional Growth OKR examples
To continue to grow in your professional life, you need to ensure you're growing within your organisation. The best way to do that is by talking with your superiors and asking them for feedback. To get promoted and move up the career ladder, you must know what your company values in leadership roles and take steps toward reaching those expectations. An OKR example which focuses on professional growth could look like this:
Objective: Step up to the leadership level and become the Head of People and Culture by the end of the year.
Key Results:
Complete additional training courses to enhance skills and gain two other recognised qualifications by Q3
Take on additional responsibilities throughout Q2 and Q3 by leading one project each quarter
Offer help to key stakeholders addressing broader business/leadership matters within Q3 and Q4 by mentoring one junior staff member
Research what is expected at that level and begin to embody those qualities by working with a mentor
Read 3 books on the topic to expand your specialist knowledge and share three takeaways from each book with the team.
Business Growth OKR examples
OKR examples that focus on achieving business growth could look something like this:
Objective: Build out a stronger team by hiring more high-performance people.
Key Results:
Advertise the critical roles across multiple media to generate >50 high-quality applicants
Interview the ten strongest applicants for the roles
Appoint the three strongest candidates that meet the requirements
Create an effective employee onboarding programme, ready for new start dates
Ensure a structured performance management system is in place, giving them the tools to perform well in their roles within the first month
Now let's consider OKR examples commonly found within different industries.
OKR Examples According to Business Type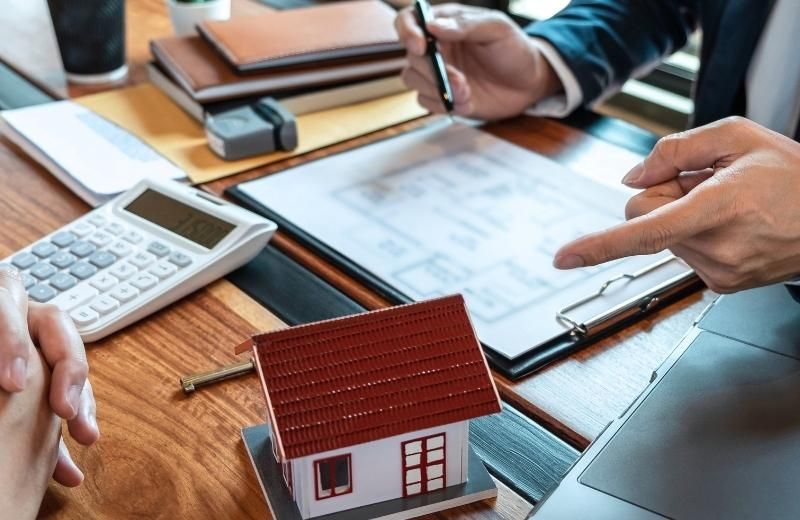 Estate Agents
Below are OKR examples that may be found in a typical estate agency striving for better results and faster growth.
Objective One: Boost Sales Through Enhanced Customer Experience
Key Results:
Interview at least 20 customers monthly and process feedback to inform new initiatives
Increase customer retention to 98%
Increase the number of viewings to at least 10 per week
Achieve an NPS score of 50 or above from existing customers
Provide a 15% discount for referrals and build out the referral offering
Objective Two: Build an Effective Organisational Culture
Key Results:
Agents to contribute 50% of the suggestions in the goal-setting process
Achieve a weekly pulse score of 8 and above, representing employee engagement levels
Celebrate incremental wins with all employees weekly
Hold monthly Q&A Town Hall Meetings to exchange new ideas and raise concerns
Every team member has a personalised development plan where progress is reviewed in their monthly 121
Objective Three: Refresh the Marketing Strategy
Key Results:
Generate 30% more qualified leads (MQLS) from structured daily outreach calls (60 calls or more per day)
Enhance social media presence and increase closed Facebook group members by 20%
Improve website structure to increase conversions by 15%
Get 100 quality leads from Google AdWords per month
Get ten new inbound links from high-domain authority websites
Manufacturing
Below you will find some OKR examples used within a manufacturing business following the 1-3-5® planning process.
Vision: We are officially recognised as the market leader in our sector, ranked #1 by revenue and quality across all our product lines.
Objective One (Sales): Increase revenue growth.
Key Results:
Acquire 10 new customers in the Asia-Pacific region, with a minimum order volume of £20,000 per month each
Increase revenue from the current customer base on existing product lines by 5%
Generate £500,000 of revenue from new products launched this quarter
Reduce key account churn rate by 5%
Increase total average revenue per customer by at least 7%
Objective To (Quality control): Reduce nonconforming outputs under ISO 9001.
Key Results:
Reduce defects per million opportunities (DPMO) below 3.4
Increase first-pass yield by 5%
Eliminate failed customer audits (rejections by the customer due to faulty final goods)
Achieve 100% of equipment passes internal audits
Reduce denials of raw materials due to quality deficiencies by 30% by improving our working relationships with key suppliers
Objective Three (Production): Increase production output by 5%.
Key Results:
Reduce downtime for unscheduled maintenance by 25%
Increase utilisation rates for essential equipment by 10%
Reduce machine set-up time by 5%
Increase mean time between failures by 15% for crucial equipment
Eliminate downtime from inventory inaccuracy
Recruitment Businesses
Recruiting and onboarding employees is complex. Recruiters must find a suitable candidate that fits the employer's profile. For recruitment businesses to excel, it's highly recommended to incorporate OKRs. Here are examples of the kind of OKRs that a recruitment business may have:
Objective One: Improve the Marketing Strategy It's crucial to optimise your recruitment marketing strategy continuously. A good strategy will directly improve the quality of job applicants you attract and hire.
Key Results:
Redesign the website to drive a 5% increase in job applications
Work with the marketing team to increase job views by 20% in one quarter
Implement a recruitment software package to automate the existing recruitment process by the end of Q2
Boost recruitment events' attendance by 30% by the end of the year
Invest £5,000 in recruitment marketing via LinkedIn to achieve a 15% increase in applications
Objective Two: Lower the Cost Per Hire Understanding the amount of money you spend on hiring every individual is crucial. This provides insight into the business's financial profitability.
Key Results:
Reduce expenditure per hire by 20% by the end of the year
Increase the employee referral bonus to £1,000
Increase the geographic reach by 300 miles to expand the talent pool
Expand the talent pool by 30% to attract quality talent with limited expenditure
Hire 40% of candidates from free posts
Objective Three: Decrease Failed Hire Rates Decreasing failed hires will result in hiring long-term candidates and saving on costs that are caused by high turnover rates.
Key Results:
Reduce the average hiring time by 20% by creating a free-flowing recruitment process
Boost social networking by 50% to keep new hires engaged with the rest of the workforce
Increase the rate of hiring acceptance by 15%
Increase recruitment budget by £3,000 to encourage successful applicants to accept job offers that suit them
Boost the employee net promoter score to over 50 to ensure that new hires are more likely to refer their friends and colleagues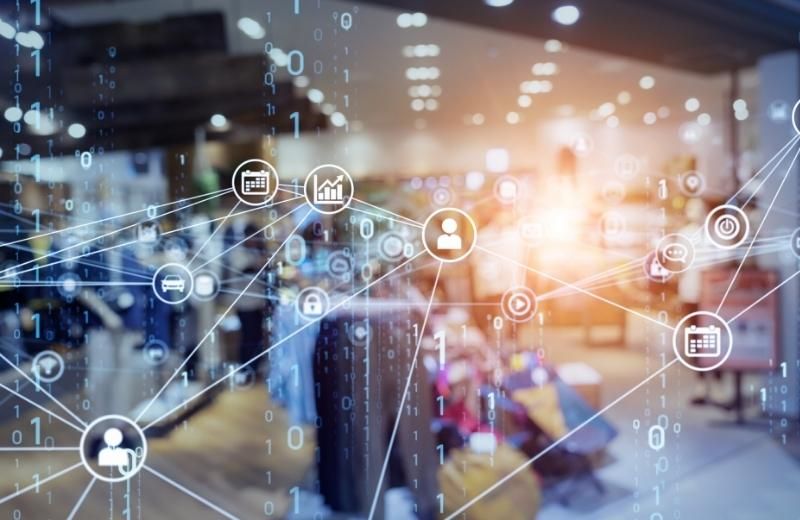 Retail
Here are some OKR examples that may be found within an average retail business to give you an idea of how OKRs could work within your retail business and inspire you to get started.
Objective One: Improve Online Sales
Key Results:
Increase comparative departmental sales by 2% per month for six months
Raise the average transaction from £120 to £150 in three months.
Increase sales of electricals by 10% by the end of Q2
Reduce cart abandonment rates from 30% to 10% within three months
Increase average basket size from 10 to 30 items in six months
Objective Two: Optimise the Inventory Effectively
Key Results:
Reduce backfill time from 18 hours to 10 hours
Improve inventory turns from 11.2 to 6.0
Decrease inventory shrinkage from 6% to 3%
Decrease average mishandling damages from 5 to 2 per day
Improve shelving and organisation settings from 3.5 to 4.5 stars in one month
Objective Three: Offer Highly Personalised Customer Service
Key Results:
Launch customer loyalty scheme after six months
Increase customer personalisation in automated emails by 20%
Conduct customer research, gathering 20 responses each week
Increase referral signups per month by 10% by the end of Q3
Reduce delivery time by 5% by the end of Q3
Service-based business OKR examples
Below, we have created an example of an OKR plan for a service-based business in an area such as utilities or software, using our award-winning 1-3-5® OKR planning structure, combing one Vision with 3 Objectives and 5 Key Results per Objective.
Vision: To be rated #1 in our industry for customer service and employee satisfaction.
Objective One (Sales and Customer Success): Increase customer count to 100,000 within 12 months.
Key Results:
Increase warm outreach efforts to prospects/potential customers to 10,000 per month
Decrease the number of customers entering the onboarding process but failing to complete it to below 5%
Increase average self-reported customer experience to 9/10, and 'would recommend to a friend' to 80% Yes
To increase the number of customer callers to contact centres who feel their issue has been resolved in the current phone call to 90% (self-reported by the customer at the end of the call)
Reduce the number of failed connections (customer calls who hang up before being connected to a service agent) by 25% in 12 months
Objective Two (Digital Customer Experience): Ensure customers can access and change all relevant information digitally without speaking to a customer service agent.
Key Results:
Expand digital services to a level where no more than 10% of customer calls to our service centres are about questions or problems that could have been resolved via the customer portal on our website
Encourage the use of the new chatbot feature on the website to 5,000 meaningful customer interactions per month within six months.
Increase service uptime across all digital services to 99.99% and eliminate all unscheduled downtime
Increase customer take-up of our mobile app, with the target of having 60% of customers using the mobile app within 12 months
Deploy a new analytics system that integrates ERP, web/online and contact centre data to give us a 360° view of our customers and their interactions across all channels
Objective 3 (Human Resources): Increase average self-reported employee satisfaction to 8.5/10, measured by staff survey.
Key Results:
Reduce unplanned staff absences (e.g. due to sickness) by 10%
Reduce employee turnover by 10%
Ensure all staff complete all mandatory basic training for their position within one month
Implement new continuing professional development (CPD) system to upskill staff, ensuring all staff receive at least 12 days of training per year
Implement a new appraisal system, incorporating feedback from peers, subordinates, and managers
Technology business
Let's consider some OKR examples that serve to increase productivity, efficiency and effectiveness in a fast-paced tech business:
Vision: To achieve excellence in our field and grow our market share by 20%, expand our team, and enter 3 new geographical markets.
Objective One: Increase customer satisfaction and success
Key Results:
Reduce churn rate from 10% to 3%
Hire three new Customer Success Managers
Reduce the time required for issue resolution by 10%
Implement an online customer feedback loop and fast response
Carry out three new high-value customer webinars offering advice and best practice
Objective two: Increase MRR by 20% each quarter leading to an 80% increase in ARR at the end of the year
Key Results:
Double the outsourced lead generation activity in Q1
Launch 8 new compelling customer stories on the website and promote them widely
Increase social media ad spend by 10%
Achieve 3 new partnership deals leading to a 20% increase in referrals
Showcase all new product developments across all social channels via video content
Objective Three: Improve our software product to be best in class
Key Results:
Review current customer onboarding and work on 3 areas for improvement
Reduce bug-fixing SLAs by half
Assign 3 new technical representatives to provide software support 24/7
Conduct regular user testing interviews to monitor current UX/UI and design significant improvements
Increase our NPS to 65+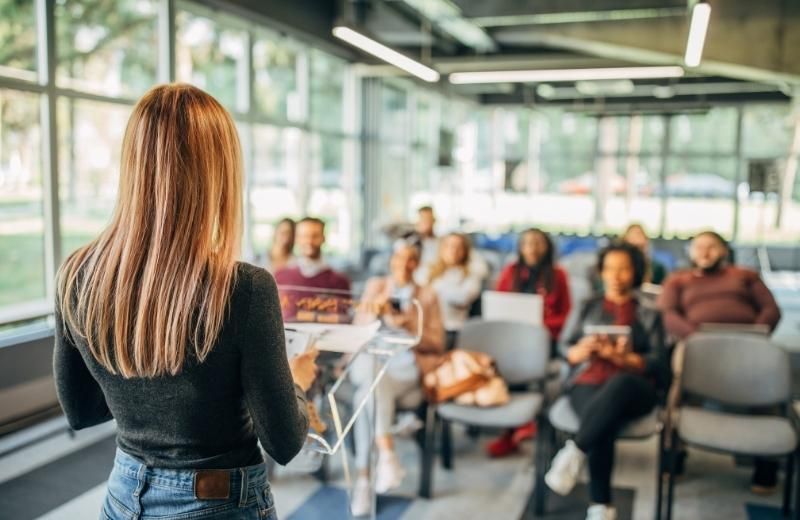 Education and Training
Below we have included some OKR examples that may be found within a corporate training provider, once again, using our award-winning 1-3-5® OKR planning structure.
Vision: To be the number one training provider in our region and industry across all course products and learning solutions we offer.
Objective One: Improve the student-assessed quality of the learning experience.
Key Results:
Improve staff training pass rates to 98%+ to ensure all our staff are fully qualified to deliver the training programmes
Ensure all students have personal development plans within one week of starting their course
Ensure all students are 100% happy with their personal development plan and consider these relevant and achievable
Ensure at least 90% of students complete their personal development plans within the duration of their course
Ensure all courses maintain at least 80% student satisfaction
Objective Two: Enhance our distance learning offering by developing a remote-first online experience via our new learning portal.
Key Results:
Sign up 1,000 trial customers for our new online multimedia learning software by the end of Q2
Launch five new fully-remote integrated multimedia product offerings to the market
Conduct at least one live webinar per month to introduce our new interactive media portal to potential students, and ensure recordings of these sessions are available on our website
Conduct a live full-day event to launch our learning experience and demonstrate to our key corporate clients how this will improve their employee's training experience and outcomes
Ensure that corporate customers' self-reported satisfaction rate with our online learning experience is greater than that of our classroom-based in-person training
Objective Three: Increase brand awareness by improving our cross-channel marketing effort.
Key Results:
Increase our content marketing by posting at least one thought leadership article weekly to our blog
Grow our monthly podcast on training and education to 5,000 average listeners across all platforms
Double the CTR from our email marketing campaigns by improving our targeting towards corporates.
Increase customer enquiries from our website by improving loading speeds, introducing a chatbot and streamlining the user experience
Increase customer engagement with our social media presence (measured by reach, engagement and interaction rates) across all platforms by 50%
Construction
Construction is a complex business. OKRs can be extremely useful to help keep various diverse stakeholders and subcontractors aligned with the vision and focused on their key deliverables. Below we look at some OKR examples for a housebuilder using our award-winning 1-3-5® OKR process.
Vision: To be recognised as the market leader for mid-scale residential construction projects in Southeast England in terms of quality and affordability.
Objective One: Improve construction time to completion from breaking ground to handover by 5%
Key Results:
Improve time to hire by 5% with a streamlined hiring process
Improve equipment downtime by 15%
Minimise labour downtime to at least 10%
Increase installation defect rate by 25% with a more rigorous training process
Increase rework time by 10% by improving the quality management process
Objective Two: Reduce construction cost per residential dwelling by 5% while maintaining quality standards
Key Results:
Improve supplier quality by 20% using a more rigorous approvals process
Increase average inspection score at project completion by 5%
Increase the average inspection pass rate by 5%
Increase average customer satisfaction score by 10%
Review the budget and reduce variance by 10%
Objective Three: Reduce the number of health and safety violations recorded across all sites by 50%
Key Results:
Ensure all on-site employees complete mandatory health and safety training before starting work
Ensure 100% attendance at regular on-site safety meetings
Ensure all internal health and safety audits are carried out on time
Ensure all scheduled equipment maintenance and external H&S assessments are passed
Reduce personal incident rate per project by 10%
Leisure and Hospitality
The leisure and hospitality industry includes food and beverage services, events, accommodation, and recreation. Hospitality is a dynamic sector, with many companies employing large numbers of people across multiple locations. Establishing company-wide OKRs can be hugely beneficial to cascade strategic focus and align everyone on corporate values amidst distributed teams across different locations.
Here are some OKR examples that may be used within a hotel accommodation provider:
Vision: To be the number one mid-market hotel chain for business travellers in the UK, as measured by guest satisfaction and profitability.
Objective One: Increase gross operating profit per available room by 8%.
Key Results:
Increase average daily rate (spend per occupied room, per night) by 10% through targeted marketing campaigns aimed at regular high-spending customers
Increase room occupancy rate by 5%
Increase the average length of stay per guest by 0.2 nights
Increase the number of guests who stay more than 15 nights per year by 10% with improved marketing of our loyalty programme
Increase revenue from ancillary services (food, beverages and events) by 20%
Objective Two: Increase brand awareness outside of our current geographic footprint.
Key Results:
Increase brand awareness as measured by surveys by 15% with a multi-channel media campaign
Increase cross-platform social media engagement by 25%
Increase website traffic by 25% with improved SEO and website optimisation
Generate 2,500 newsletter signups per month
Increase inbound links from relevant business travel and hotel booking websites by 5%
Objective Three: Increase customer satisfaction
Key Results:
Increase average guest satisfaction rating from 8.5/10 to 9.5/10
Increase the percentage of customers saying they would recommend a friend from 75% to 90%
Increase locations with automated check-in to 95%
Reduce customer complaints by 10%
Reduce average time to resolve complaints by 20%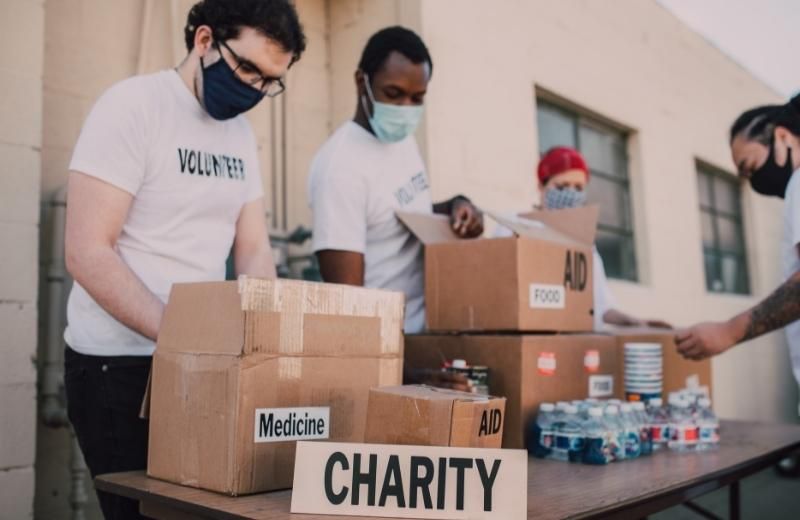 Charitable and Not-For-Profit Sector
OKRs can be used effectively by third-sector and non-profit organisations. Below, we will look at how a not-for-profit organisation could use our award-winning 1-3-5® OKR planning methodology to balance the competing priorities of ensuring programme impact, controlling expenses, increasing donations and spreading awareness.
Vision: Be the number one charity helping to relieve poverty in the UK, measured by revenue and impact.
Objective One: Increase donation revenue by 10%.
Key Results:
Increase the total number of gifts secured from all donors to 10,000.
Increase the number of significant donors, giving more than £50,000 per year, to 100.
Increase donor retention rate year-on-year by 5%.
Increase fundraising ROI by 10%.
Increase donation conversion rate across all channels by 10%.
Objective Two: Improve programme impact.
Key Results:
Increase the number of programme beneficiaries served by 10%.
Increase the percentage of beneficiaries in work 3 months after completion of the programme by f5%.
Increase beneficiary satisfaction rate by 15%.
Increase average self-assessed improvement in outcomes among beneficiaries, pre- and post-intervention, by 20%.
Increase the number of performance goals met from 85% to 95%.
Objective Three: Increase programme efficiency by 5%.
Key Results:
Increase volunteer retention rate by 20% by improving opportunities to develop skills and have a more significant impact.
Increase the average volunteer satisfaction rate measured by an internal survey from 8/10 to 9/10.
Reduce administrative costs by £100,000 by introducing automation software where possible.
Reduce unplanned absenteeism rate by 1.5 days/employee per year.
Reduce fundraising costs by 5% through better targeting of donors.
Creating your own OKR examples
Whether you are new to OKRs or you have some understanding (we hope you do after reading this guide) but need help implementing them into your business, we created a simple workbook called The OKR Builder™ to help. Depending on the size of your business, if you are a small team, you could be up and running with a structured OKR plan in just a few days. However, it can take longer if your business consists of multiple distributed teams, but that's where the real value of using OKRs comes into play. Either way, OKRs will allow you to communicate your strategic plans for the business so your people can focus their efforts in your direction, engage with your strategy and become much more aligned and productive.
If you want to set and cascade objectives throughout your entire business that correspond with your overall strategic vision and goals, then measure the progress and performance your people are making towards achieving those goals - our 1-3-5® OKR software will help you do precisely that. Find out more here.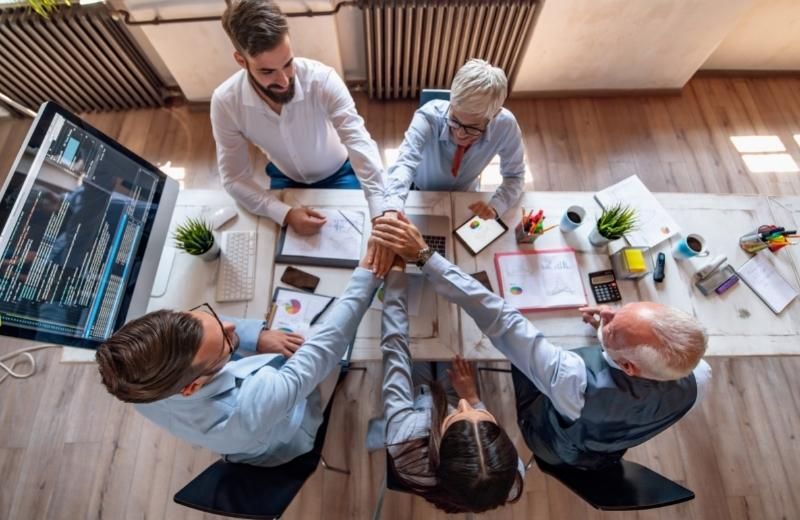 Conclusion
OKRs are used in organisations of all sizes in any industry and have led to drastic improvements in meeting performance across a wide range of businesses. OKRs provide profound team motivation because employees focus on clearly defined objectives that ultimately help the company succeed. This clarity removes the need for ping-pong meetings with vague results - saving valuable time and executing overall business objectives much faster and more efficiently.