Download our 8 free OKR Templates and Examples
Everything you need to get started and implement OKRs in your business.
Download now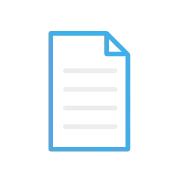 Customers who love using Reclaro®
David Giles
Pete and the team are simply brilliant, since using Reclaro and consulting with Pete we have more than doubled our business turnover in just over a year. Using Reclaro for our 90 day stretch plan with our key action points helps to keep the teams focus and efficiency through out our business to achieve our set goals and dramatically move our business forward.
Daren Wallis
Pete's approach and passion are inspirational and his team back up his delivery promises quickly and accurately. Our entire senior team bought into the 1-3-5 system, especially the clear way it lets us see progress. Pushing it out to the wider team was also accepted quickly and gave us buy in to our vision like never before. We love turning those dials.
Ujjayini Mitra
Pete and his team is absolutely brilliant! Not only is Reclaro a great platform to help you reach your business goals but the entire team ensures you follow the right strategies that help you achieve those goals in the most effortless manner. We get constant help and support from Pete and we are looking forward to the journey with Reclaro!
Simon E
Reclaro and the 1-3-5 concept has been really helpful to senior management, so much so, we are rolling it out to the rest of the business. Pete's energy and enthusiasm energizes you to build new habits and helps the team align their efforts and strategies. A great tool to be using in your business for sure.
Sharon Crookes
We have been using Reclaro 135's for over a year now and our experience with Pete and the team has been brilliant, they have ensured we get the best out of our 135's and nothing is too much trouble for them. The team are extremely helpful and made our onboarding experience run smoothly.
Mark Fisher
The 1-3-5 Action Plan has positively transformed many small businesses in Norfolk, if you haven't got a plan for your business, use the 1-3-5.
James Maile
Pete is awesome, so engaging and can't do enough to help. The software is a great tool to keep myself and the team focused on the vision. Does it make the dial move?
JW Wiley
Pete is "Mr Energy" not only delivering a fantastic life tool 1-3-5 (so effective for business and personal visions) he also does it with superb passion, humour and experience!
Vijay Varier
Reclaro just helps you organize you better and help you to visualize better too, I can already see it impacting the way I work and the productivity and efficiency has gone up and love the thought clarity it has brought.
Anand Jandhyala
1-3-5 is a great strategy and approach for everyone in senior management and leadership . Creates ownership and additional responsibility
Rob Salter
The most practical way of making sure you stay on track to deliver your goals and ambitions, as a business and individually, I've ever come across.
Thomas Skelley
I've been dealing with Pete and Reclaro for 18 months now and remains incredibly impressed by the professionalism, the service and the assistance he, the team and the platform provide. Highly recommend!
Real-Time Visibility of Full Team Progress, Performance and Achievements

From the instant the Team Overview Dashboard loads, you will see live performance dials indicating exactly how each team or individual is performing towards predefined OKRs to move your business forward. All in one view, on mobile, tablet or desktop.

The dashboard saves me so much time searching through separate documents and files. I can see exactly where everyone is up to at any time, in one single view.

Adrian McGillion, Director of Facilities Management - Edge Hill University

Set and Cascade Strategic Objectives Effectively

Using the principle of OKRs and applying the award-winning 1-3-5® methodology, Reclaro provides a simple way to structure your business plan, with 1 crystal clear vision, 3 mission-critical objectives and 5 goals for each objective. These are then cascaded throughout all teams in your business, ensuring everyone is in sync and working hard on what matters most to drive results.

I love how clear my business 1-3-5 action plan is. As a busy Chairman, I have a lot to do and so having my plan all laid out on one screen keeps me focused on the things that will really move my dials.

Mike Nettleton, Chairman - Nock Deighton

Award-Winning Expertise and Guidance

We work with you to clarify and define your business strategy whilst inspiring your teams to own their 1-3-5® plans and focus on execution. Create a culture of transparency and accountability, as individuals begin to act as leaders and become proud of their outcome.

Reclaro has helped us dramatically improve team alignment and focus on our business strategy. The system is exceptionally helpful to articulate our vision, get everyone pulling in the same direction and working on what's important. I would recommend Reclaro to anyone wanting to refocus and take their business to the next level.

Kim Antoniou, Co-Founder and CEO - Auris Tech
Download our 8 free OKR Templates and Examples
Everything you need to get started and implement OKRs in your business.
Download now