Why Partner with Reclaro?
The aim of our partner programme is to enhance the value that your business and your customers receive. Reclaro is the simple OKR software your customers will love! Let's explore what we can accomplish together.
Champions of Change
We're passionate about creating highly productive and inclusive work environments to promote economic growth and decent work for all. We know the transformational benefits OKRs provide; just look at the success Google has achieved using them since their early days! However, many OKR software platforms have become over-engineered and as a result, complicated to use. They get in the way of work.
Reclaro is different!
Growth Focused
Let's work together to enhance the value you provide to your customers. Partner with us and develop your offering in the market with the addition of our simple 1-3-5® approach to OKR planning and execution.
We have an award-winning, simple structure proven to transform business results leading to an unprecedented rise in performance.
Benefits of becoming a Reclaro Partner
Join forces with us and unlock a world of opportunities for your business and your clients. As our partner, you'll enjoy exclusive access to our unique technology, expert resources, and personalised support. Plus, we'll work hand-in-hand with you to create tailor-made solutions that fit the specific needs of your customers and drive your success. Let's build a lasting partnership that will accelerate your growth and exceed your expectations!
Increase Earning Potential
Earn up to 45%* commission
Enhanced Customer Experience
Add more value and help your customers grow faster
Gain full access to all the resources you need, with new collateral regularly added
Be featured on our website, social media pages, email marketing and events
Official partner logo to display on your website
Types of Partnerships
Referral Partner
Introduce customers with qualified interest in OKRs to us and then sit back while we do the rest!
Reseller Partner
Add more value to your customers by enhancing your product offering to include our OKR software as a complete solution.
Strategic Alliance
Foster mutually beneficial relationships, enable effective collaboratation and deliver outstanding value to all our customers.
Testimonials
Reclaro is so easy to use. It really helps me to structure my week and stay focused throughout, as I can see at a glance exactly where I am against my goals. Having goals broken down into intermediate tasks and milestones keeps everything organised and helps me stay on top of it all. I have recommended Reclaro to other areas of our business already and wouldn't think twice about recommending it to others.
Stephen Colbert
Head of Sales
at
Neutronic Technologies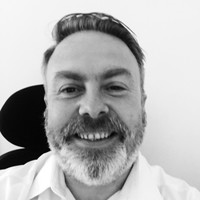 In the past, we were challenged with effectively communicating our business priorities throughout all our branches. With Reclaro, we have created specific objectives and goals to dramatically move the business forward, effectively cascading what's important throughout the whole organisation. Our regional teams are a lot more aligned and highly focused on key priorities with continuity, which really drives progress and improves performance.
Mike Nettleton
Chairman
at
Nock Deighton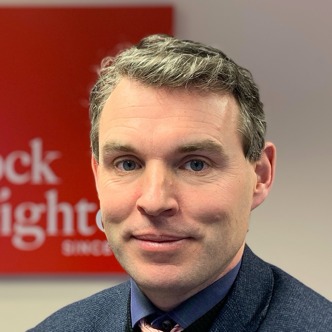 Get in touch to find out more
By submitting your information you agree to Reclaro's
Privacy Policy
. You can unsubscribe at any time.
Any questions?
Please visit our
FAQs page
if you have any questions about partnering with us. Alternatively, you can contact us at
hello@reclaro.com
.