Live Masterclass: Using OKRs to align remote teams and grow your business faster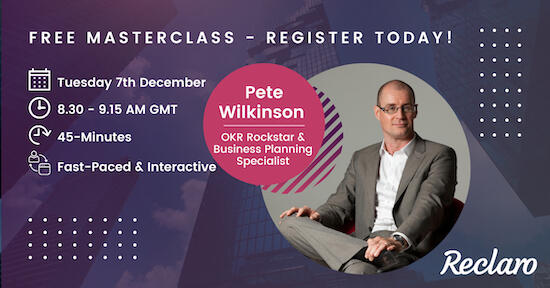 Sign up for this exclusive free masterclass in which our Founder and CEO, Pete Wilkinson, will share his most valuable insight into how OKRs can help you sharpen your focus and align remote teams for high performance and faster business growth in 2022.
In this 45-minute live masterclass you will learn:
The 4 most impactful elements of effective leadership
How to overcome the 3 most common pitfalls preventing high performance
How to achieve focus and accountability in your growing business
How to set and cascade action-orientated objectives to achieve transformational results
As an MBA qualified business coach, multi-award-winning speaker and published author of 'Unstoppable', Pete delivers regular face-to-face masterclasses throughout the UK helping business leaders and their teams identify ways they can reduce frustration and align their efforts to focus on what really matters to achieve outstanding results faster.
Pete's extensive knowledge, experience and business planning expertise have undoubtedly helped us achieve transformational growth. Not only did we reach our business goals, but I also ticked off every single one of my personal 5-year goals too. It goes to show the power of having a clear vision and then a plan to execute.
Asad Riaz
CEO
Location Location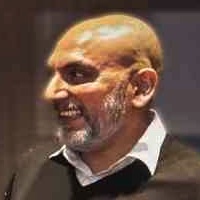 Loved by forward-thinking, ambitious brands...