Hens' teeth. Rocking-horse s**t. And team members demanding 121s. All rare beasts.
Many businesses struggle to execute a simple programme of 121s. If they are too long, they inevitably get postponed when things get busy – probably just at the very time when a 121 would be most useful.
When online bed manufacturer Sleep Design joined Reclaro® and introduced 1-3-5® plans for its 16-strong team in the UK, it wanted to change the company's culture. Duncan Ross, General Manager of Sleep Design explains:
When I joined the business, we needed more structure and process. So we brought in Reclaro® and created 1-3-5® plans with all of our team. It's given us all a clear sense of purpose and a single-minded focus on our goals. Best of all, each member of the team can measure for themselves how they're getting on throughout the year.
Reclaro 1-3-5® plans are a great tool for 121s. They help focus the conversation on each person's priorities and help everyone stay focused on their objectives. Duncan has seen a change in his team's culture as a result.
Our 1-3-5® plans have certainly helped contribute towards a change in our culture. For example, some of the team members ask their managers for 121s to help them move the dial on their goals.
The exciting thing about this is that Duncan's team are taking personal responsibility not just to work hard but to work hard on the right things. That's a game changer for growth companies.
When your team members come to you asking for a 121 to help them to move towards their goals, it's a powerful change in the dynamic of how a team works.
What does a good 121 schedule look like?
The frequency of your 121 meetings should match the cadence of your business. So, if you're growing fast and the rate of change is high, then your 121 process needs to match that. That said, a good template for a manageable 4-step check-in process looks something like this:
Weekly: 121 keep-in-touch meeting – 3-5 minutes
Monthly: 121 – a bit longer, say 20-30 minutes, and dig into more detail
Quarterly: more-detailed review – 60 minutes or more
Annual: very detailed analysis looking back and forward in which the individual should feel supported and motivated – 90 minutes or more.
If you create a 121 schedule like this, then your business will be well set to deliver accelerated results.
Top 3 takeaways
Put your 121 schedule into your calendar and give it top priority
Create a short agenda for it so you can be super-focused on your goals
Ask us for a 30-minute demo to see if Reclaro 1-3-5® is right for you
Last updated: 24 September 2019
Free Action eBook
Want some super quick actions for you to be more productive?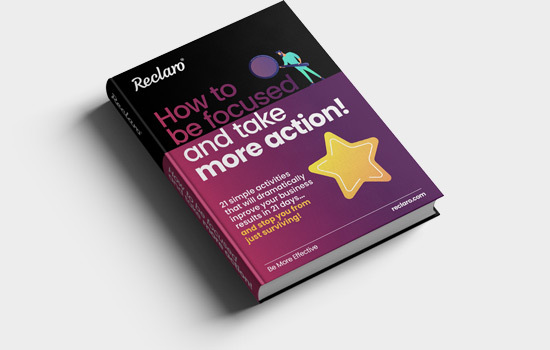 Get your free action book
Download our 8 free OKR Templates and Examples
Everything you need to get started and implement OKRs in your business.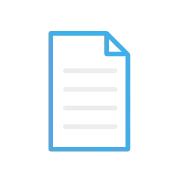 Download now
Get started with Reclaro®
Want to dramatically improve business performance, align your teams and focus on what matters most to achieve results? Our award-winning 1-3-5® OKR software and expertise can help.
Book a demo now