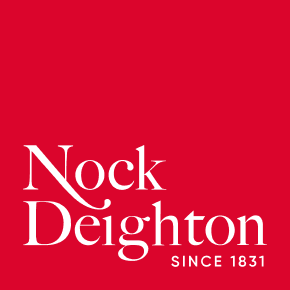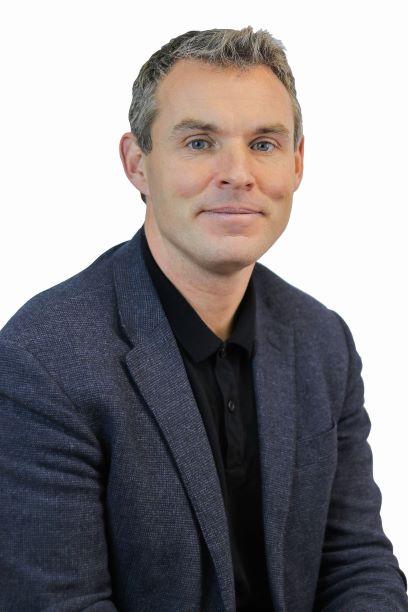 Michael Nettleton
Nock Deighton
Nock Deighton is a highly accredited Estate Agent operating across 9 offices throughout the Shropshire and Worcestershire regions. Founded over 180 years ago as a dedicated auctioneering firm, Nock Deighton has become well-established and highly respected, combining its heritage and strong foundations within the Shropshire community with genuine innovation. Their dedicated team of industry experts bring together a vast array of qualifications and decades of professional experience to ensure they maintain a firm focus on achieving the very best results for their clients.
With a strong set of organisational values, they offer exceptional customer service and pride themselves on their extensive knowledge of the property market. Thanks to such a high level of expertise, they work effectively with a wide range of regional, national and international buyers.
Michael Nettleton, Chairman at Nock Deighton, shares his experience of adopting the Reclaro 1-3-5® methodology and how this has positively impacted his business.
The Growing Challenge
Nock Deighton faced an increasing challenge of achieving effective communication across geographically distributed offices as it grew and expanded its offices. As Chairman of this successful business, Michael realises the importance of having a clearly defined business growth strategy and a tight focus to achieve his desired results. However, this tight focus and clear direction became more challenging to maintain as the business expanded across several different teams within different locations.
Our main challenge was definitely communication and the lack of a consistent approach to communicate the business plan effectively amongst our distributed teams.
It became a key priority to solve this problem quickly and effectively to keep growing the business without any inefficiencies creeping in. Teams were becoming slightly misaligned and unengaged with the overall business direction. Some confusion had set in, and focus became diluted across several sites.
Identifying the Solution
Back in 2014, Michael Nettleton was introduced to the 1-3-5® performance system in a presentation given by Reclaro Founder and CEO, Pete Wilkinson, after which he started using this business planning methodology straight away. Formerly using traditional paper methods to draw out his 1-3-5® business plan, Michael found this process extremely effective to help clarify his vision and centralise focus towards the fundamental actions required to achieve his business vision. Michael then introduced this business planning method amongst his senior leadership team to gather their initial feedback and was pleasantly surprised at how the team responded. They soon began to build their 1-3-5® plans, which corresponded with his overall plan and centralised focus for the business.
As Michael began to see this take effect, he started using the Reclaro 1-3-5® OKR software to automate the process. He moved his 1-3-5® plan into the digital space, logging his progress towards objectives and goals, and watching his performance dials move in real-time. He then identified that this solution could work effectively to solve his communication challenges and help centralise focus on key business objectives amongst wider distributed teams. Michael rolled out the Reclaro 1-3-5® OKR software across his entire business and began cascading his vision, objectives and goals effectively, enabling his senior leaders and managers to work on their own digital 1-3-5® plans and focus on objectives that would really drive the business forward.
Michael soon began to see his regional teams become more aligned towards the business vision and found that Reclaro facilitated that effective communication method they had previously found a challenge. Once the regional teams created their plans in Reclaro, as the business leader, Michael could immediately see the big picture of full team performance and achievements via the Team Overview Dashboard, which shows exactly how each team member is performing in real-time.
Reclaro provides the simple digital platform we need to enable us to have a clearly defined business plan, against which we can track milestones and ensure we are making progress at both a team and individual level.
Nock Deighton has very specific objectives set and cascaded effectively to get all teams aligned across their regional offices.
The Results
Michael and his team have found Reclaro a highly effective business planning and communication tool, especially in recent challenging times due to Covid-19. The software has given his team the perfect platform to plan which areas to focus their efforts on and has facilitated team engagement even when working remotely.
We have created specific objectives and goals to move the business forward dramatically, which are cascaded effectively throughout the whole organisation. Our regional teams are a lot more aligned and highly focused on key priorities with continuity which really drives progress and improves performance.
Michael highly regards the ongoing support and valuable leadership content released regularly by Reclaro to help him continue to grow his business. In fact, he has created his own knowledge SharePoint within Nock Deighton, where he keeps high-quality resources that will benefit his team members as they work hard to achieve their goals and objectives.
Michael confidently says using Reclaro is "well worth the investment" and feels he receives exceptional value from Pete and the team.
Recently expanding its reach further to the Stourbridge area, Michael comments, "we have a clear action plan to grow the company and intend to do so in line with our vision of being the 'agent of choice' in the heart of our communities."
The Productivity Cost Calculator™
Find out how much the Productivity Puzzle is costing your UK business today! Answer three simple questions and your personalised cost will be revealed.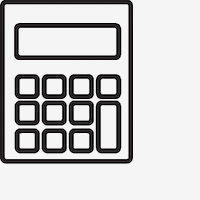 Take the quiz now
The OKR Builder™ - Free Download
Get started writing highly effective, compelling and influential OKRs for your business today with this free workbook. Designed to guide you through the process and leave you feeling confident that your OKRs will cascade successfully, resulting in tighter strategic focus and faster business growth.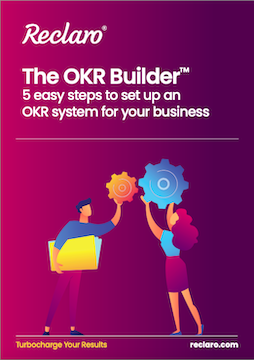 Download now
Get started with Reclaro®
Do you feel productivity levels could be higher in your business?
Find out how the Productivity Puzzle is affecting your UK business today! Assess your productivity shortfall and learn how you can start improving productivity, efficiency and effectiveness in your business.
Book a demo now