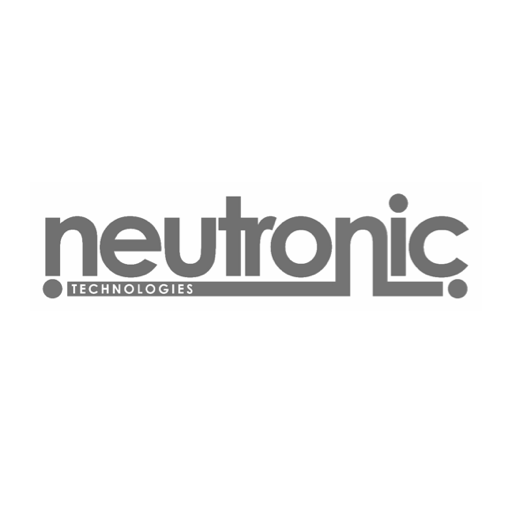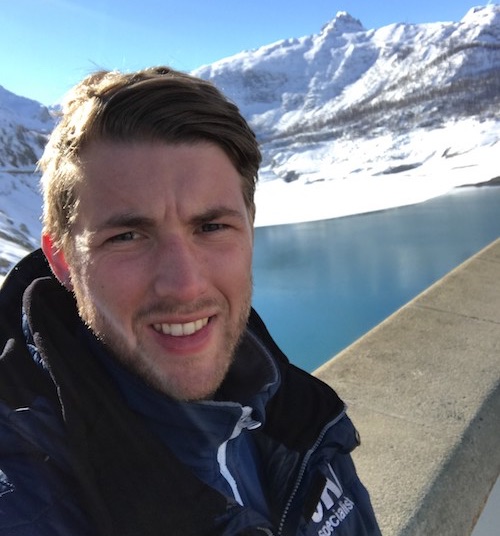 Jordan Shrieve
Neutronic Technologies
Neutronic Technologies Ltd has been supplying and repairing industrial electronic components to the UK's manufacturing industries for over 20 years. Serving industries such as Aerospace, Automotive, Food and Beverage, Textiles and Chemicals, Neutronic has built up a highly motivated team of exceptional engineers and are dedicated to continuous improvement in both their people and their facilities.
Jordan Shrieve, Senior Reliability Engineer, shares with us his experience of joining this innovative business as they started their journey with Reclaro and how the 1-3-5® planning methodology helps them achieve great results both on an individual and company-wide basis.
In the beginning
Before Jordan joined the business, Neutronic Technologies was a smaller team with huge potential. They began to build out the management team and launch new business units. The challenge at this time was in keeping their teams of engineers, managers and business leaders all in sync, cascading clear communication as to the strategic direction of the business and key areas of focus to continue on their growth trajectory.
As the business grew, Jordan was appointed Senior Reliability Engineer in October 2019, just as they launched Reclaro into the business, marking the start of a somewhat transformational time. Jordan was introduced to Reclaro Founder and CEO, Pete Wilkinson, who talked through the system in detail to ensure he was set up for success in his new role. This meant that Jordan could get to work straight away with a clean slate, clearly setting out his objectives and goals for the year ahead using the 1-3-5® methodology, which the Reclaro software is based on, and breaking these down into smaller areas of focus to avoid overwhelm.
By breaking my long term goals down into more manageable steps and daily tasks I feel like I am working more efficiently and experiencing more fulfilment as I am easily able to track my progress throughout the duration of my 1-3-5® plan.
When I compare this to my previous employment without Reclaro, I feel that it was easy to lose sight of those goals because there was no clear process to get there. Reclaro gives me clarity and motivation on the small steps I need to take on a daily basis to meet my end of year targets.
Fitting like a glove
The support and initial training with Pete and the wider Neutronic team meant that Reclaro simply became part of everyday life for Jordan in his new role. The 1-3-5® methodology is now firmly embedded into the company culture as everyone found the system easy to adopt from the outset.
Once the initial 1-3-5® plan had been put together, ensuring it corresponded with the overall key strategic objectives set by Neutronic Technologies MD Neil Gallant, it was then put into practice and now helps direct focus daily . Jordan uses the milestones and tasks to see exactly what he needs to complete each day to keep making progress towards his goals. He finds it especially motivational to see his % dials move forward as he progresses through his workload, avoiding any distractions that take him away from achieving his goals. Being an engineer working across different sites, Jordan also finds the mobile-friendly software means he can easily review and update his 1-3-5® plan while on the move.
We work in small teams to form accountability bubbles where we will often meet to discuss our Reclaro plans and feedback to each other on our progress, providing an opportunity for some positive feedback from colleagues and advice on steps we can take to reach those goals or areas we can push ourselves further to exceed expectations.
The Results
Jordan is targeted with enhancing the technology used within the Condition Monitoring department by implementing 24/7 monitoring as part of the standard service, with a view of increasing revenue by 40% and implementing wireless monitoring across 50% of existing customers' sites.
I'm proud to say we have seen new customers come on board already and have increased our revenue by 20% as a result of the extensive planning and clear focused direction that Reclaro facilitates, and I am only 16% of the way through my current plan!
Jordan is looking forward to working towards his current target and feels highly motivated to meet his goals and potentially exceed these.
One of the things that I like most about the Reclaro platform and how Neutronic adopted the system is that we can create a personal plan as well as my work plan. As part of the investment in people, Pete and our MD Neil Gallant were keen that we took an approach to work on ourselves to improve our health and well-being. In this section I include things like my exercise, social, reading list and further development such as completing Mental Health First Aid Training – which I am now undertaking to offer support to friends, family and colleagues should they need it. With this added feature I'm happy to say that working with Reclaro is definitely helping me be the best I can be in all areas of my life.
The Productivity Cost Calculator™
Find out how much the Productivity Puzzle is costing your UK business today! Answer three simple questions and your personalised cost will be revealed.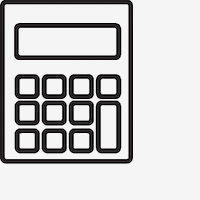 Take the quiz now
The OKR Builder™ - Free Download
Get started writing highly effective, compelling and influential OKRs for your business today with this free workbook. Designed to guide you through the process and leave you feeling confident that your OKRs will cascade successfully, resulting in tighter strategic focus and faster business growth.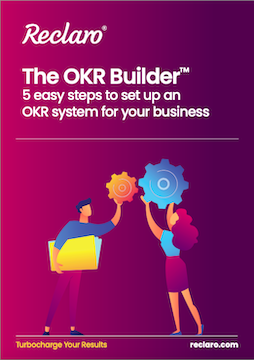 Download now
Get started with Reclaro®
Do you feel productivity levels could be higher in your business?
Find out how the Productivity Puzzle is affecting your UK business today! Assess your productivity shortfall and learn how you can start improving productivity, efficiency and effectiveness in your business.
Book a demo now