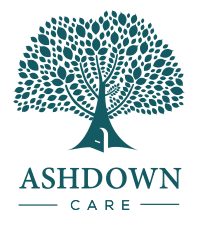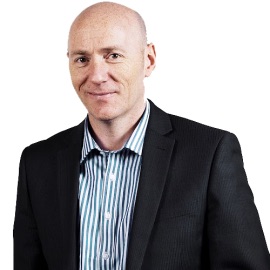 Gary Candlish
Ashdown Care
Ashdown Care supports those with learning disabilities to build a secure, comfortable and fulfilling life in one of their five fully facilitated care homes. Based in the North East, Ashdown Care prides itself on the quality of their care homes and consistently improve the standard of care they provide, with a strong focus on what is most important for the lives of their residents.
Operating across five regional care homes, it's vital that Ashdown Care have a well-communicated business plan so all teams are consistent in their approach. Through the development of personalised care plans, employees focus strongly on the outcome, helping each resident to grow and develop their skills. This emphasis on growth and development also applies to members of the Ashdown Care team, as they are consistently offered training and support. As a business, they are constantly striving for more innovative ways to improve the lives of the people in their care.
The owner of Ashdown Care, Gary Candlish, shares his experience managing five distributed sites, some previous challenges and how he has overcome these.
The Challenge
As Ashdown Care expanded and increased the number of care facilities they operate across the North East region, they began to notice some inefficiencies emerging in the consistency of working practices and priorities amongst the teams.
A few years ago, we struggled with business alignment across our care homes. It became a challenge to get all the different teams working in sync and on the same page in terms of priorities and effectively communicate the metrics we use to measure performance.
Eager to resolve such challenges and make improvements where necessary to continue growing the business successfully, Gary hired a business consultant to help them assess their overall business plan and refocus their priorities. This involved key decisions on how they wanted to move the business forward and in which direction.
Once Gary and his co-owner Linda clarified their five-year vision and the direction to move the business forward, they created a comprehensive business plan, including key objectives and actions. Using spreadsheets, they began logging team progress, performance and achievements. However, they soon found this manual process somewhat cumbersome and time-consuming.
Finding a Solution
Gary Candlish first connected with Reclaro Founder and CEO Pete Wilkinson at a Mastermind meeting. He later formed their own peer-to-peer mastermind mentoring group with other business experts in the region to support each other and share knowledge. Within this setting, Pete initially introduced the 1-3-5® methodology to Gary as a highly effective business planning tool, proven to provide tremendous value. Gary started applying the 1-3-5® methodology in his business, moving his predefined business plan into this format and soon realised first-hand the value it provided in keeping a tight focus on what's most important to drive results in his business.
Eager to roll out the 1-3-5® planning methodology amongst his wider business, Gary soon became a customer of Reclaro, embedding the 1-3-5® OKR software and benefiting from the real-time automation it provides.
Gary now uses Reclaro daily and has rolled this out amongst the Area Managers and Service Managers of all five care homes. Team members can create their own 1-3-5® plans and share them to communicate progress, performance, and achievements across the different sites. As the business leader, Gary benefits from complete visibility of team performance data presented via the Team Overview Dashboard to easily see the impact his teams are making towards achieving his vision at a glance.
The Results
Using Reclaro has really helped the team at Ashdown Care work together, even across remote sites, through clarity of business priorities and a strong focus on what's most important to achieve their desired results. Through such collaboration, they are truly living their brand promise to continually improve the care they offer and enhance the lives of their residents.
Reclaro has been greatly beneficial for our business. Getting our strategy and key areas of focus set out and clarified meant that we could all get to work on what's really important to move things forward. Our objectives and goals are cascaded amongst remote teams, so everyone is engaged in the priorities and more effective with their time. As a result, we can honestly say we've achieved more in 6 months using Reclaro than in the previous three years.
The Productivity Cost Calculator™
Find out how much the Productivity Puzzle is costing your UK business today! Answer three simple questions and your personalised cost will be revealed.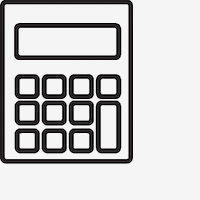 Take the quiz now
The OKR Builder™ - Free Download
Get started writing highly effective, compelling and influential OKRs for your business today with this free workbook. Designed to guide you through the process and leave you feeling confident that your OKRs will cascade successfully, resulting in tighter strategic focus and faster business growth.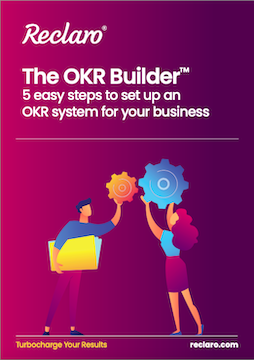 Download now
Get started with Reclaro®
Do you feel productivity levels could be higher in your business?
Find out how the Productivity Puzzle is affecting your UK business today! Assess your productivity shortfall and learn how you can start improving productivity, efficiency and effectiveness in your business.
Book a demo now