Australian rugby star Dan Vickerman took his own life in February 2017 after struggling with the "transition from sport to everyday life".
Shockingly, a survey of 800 retired professional sports people in 2018 found that a massive 50 per cent of them were worried about their mental health since they stopped competing.
I see similar feelings in people I work with during periods of intense change. Although most folk don't suffer the same anxiety as retiring sportspeople, there's no doubt change can be traumatic.
Change is everywhere you look, and in places you've overlooked
We often fail to notice that so many of our interactions involve change.
For example, all of sales and marketing activity involves trying to persuade people to change supplier, change their way of working or change their behaviour.
Look at HR activity: appraisals involve challenging how people work; training courses require people to change how they work.
Consider IT: putting in a new CRM system means new processes for your marketing team; new security measures mean changing how you log into the system.
And so it goes on. Change is everywhere. Some of it significant. Some of it less so. The challenge for us as leaders is to recognise when we need to manage the important changes so that they're embraced by our teams.
A model for effectively driving change in your business
You may have heard of Kurt Lewin's model of change management, Forcefield Analysis.
The basic idea is this: a business, its culture and processes are in equilibrium. Any change to that equilibrium is affected by opposing forces: driving forces (that are trying to make change happen) and restraining forces (that are trying to stop it).
Lewin argues that if the driving forces are stronger than the restraining forces, then change will happen.
But change is painful, as we've already seen. So it helps to have a process that makes it easier for people to come with you on that journey.
There are various models for change management out there. But here is our 7-question framework you can use today, by yourself or with your senior team.
What change do you want to see? What is your vision or goal? Why do you want to do it?
What are the pros of this change? What's the incentive? What's in it for you? For your senior execs? For your team?
What are the cons? What's the likely comment from the office sceptic? What are the drawbacks? What emotions might the change tap into (fear, anger, disgust, sadness)?
What are the most important pros and cons? Rank them in order of importance on each side of the paper. You could score them in importance out of 10.
How do you address the cons? What can you do to make people feel safe, confident or reassured about the cons?
Can you 'big up' the pros? How can you emphasise the importance of the positive aspects of the change? Can you link reward to the successful change?
How do you put it into action? What's the plan? What's your timeline? How do you communicate the change inside and outside the company?
Being mindful of change can supercharge your growth
How often have you trumpeted a new change in your business only for it to be shot down in flames by the office sceptics, cynics and gossips?
I think we could all be more mindful that change is painful, that change is everywhere and that a more considered approach will give us better results.
If you recognise the changes that are likely to meet with most resistance, you can apply this framework to help your people cope with it better. To me, that's a recipe for a more engaged workforce, a growing business and better mental health for all your people.
Your action plan
Our top three take-aways are:
Cascade this article to your senior team.
Add 'big changes' to your exec team agenda.
Work through the 7-step framework for each 'big change'.
Try out our framework and let us know how you've got on. Email Pete or tweet @petewilkinson and share your war stories — good and bad – about managing change.
Last updated: 17 November 2019
Free Action eBook
Want some super quick actions for you to be more productive?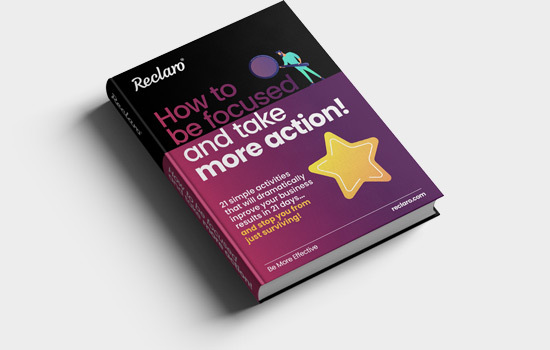 Get your free action book
Download our 8 free OKR Templates and Examples
Everything you need to get started and implement OKRs in your business.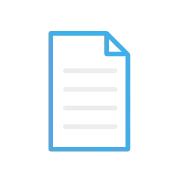 Download now
Get started with Reclaro®
Want to dramatically improve business performance, align your teams and focus on what matters most to achieve results? Our award-winning 1-3-5® OKR software and expertise can help.
Book a demo now