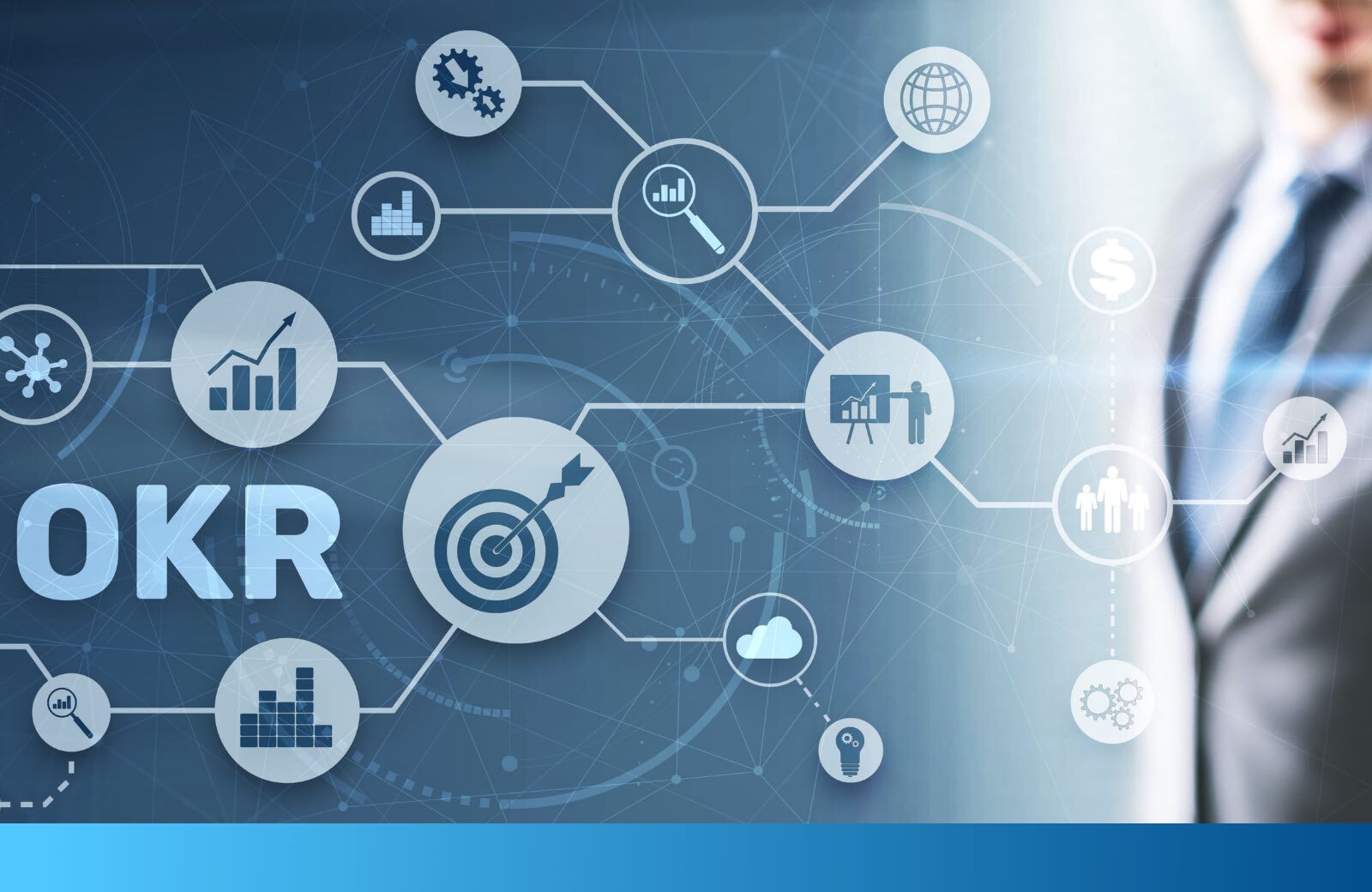 OKR is short for Objectives and Key Results.
The idea was thought up by Andy Grove, who developed the method at Intel and helped it become the company it is today. It had such a revolutionary impact that Grove was even named Time magazine's "Man of the Year" (now Person of the Year) in 1997.
And yet, it's incredibly simple.
Any company, project or campaign has an Objective. And the success of those objectives is measured using Key Results. That's it.
Some examples
A property company
Objective: Increase property viewings.
Key results:
Increase property viewings by 10% per month
Increase outbound prospect calls by 20%
A marketing campaign
Objective: Generate more leads from our email marketing campaigns.
Key results:
Increase open rate to 30%
Increase click-through rate to 10%
Increase conversion rate to 2%
So why are OKRs so powerful?
Importantly, using numerical goals in key results allows us to measure our progress and assess our success objectively.
This ensures people are clear about their purpose. And they're accountable to their team members. It also helps us incentivise the workforce and engage them in the strategy and goals of the organisation.
OKRs work best when they are shared widely and easily understood across the whole team. And they're effective when the objectives are cascaded from the leader out to the senior team and then to the people in their teams.
But when I look at some companies' OKRs, they often miss a trick in this respect. A lot of people in a company have their own OKRs – but they're not all pointing at the same target. That's frustrating for the leader because they're not going to hit the leader's vision for the target.
Imagine an army general allowing his soldiers to all set their own objectives for a mission – they'd all end up going in opposite directions and the outcome would be catastrophic.
The solution, therefore, is for the communication of OKRs to be clear and led from the top.
When the leader of the company sets the Vision for the team, everyone else can then set their own Key Objectives and Goals with reference to that vision. With this approach, the company achieves much greater alignment of purpose and activity across the team, much greater productivity, and ultimately much better results.
Finally, the way to get the most out of your OKRs with a team is to put in a place a regular cadence of meetings to catch up on progress, check in on any areas where you're falling behind, and celebrate all those small wins along the way.
Companies that embody OKRs – goal-oriented firms that are focused, aligned and productive – inevitably perform better than those that don't (all other things being equal).
So why not give it a try. You never know, maybe you'll be the next Time magazine's Person of the Year.
Last updated: 19 June 2020