There are three annual events that fill most people with dread – a visit to the dentist (I know, you should really go twice a year), completing their tax return, and the dreaded annual appraisal.
We'll all had loads of annual reviews over the years – and I reckon most of them were 'tick box exercises' that had little or no value.
At Reclaro®, we're more positive about the annual review process. Of course, good managers will have regular check-ins with their team on a weekly and monthly basis. But there's still tremendous value in an annual review – as long as it's done well.
Best of all, it doesn't need to be daunting. We've managed to boil down the elements of a cracking annual review into four questions. These are great conversation starters that should set you up for a review meeting that is empowering for both managers and team members. So, here goes:
What are your best results this year? Here, you want the person to think about what your team member has achieved and what the highlights were. A great discussion usually follows this question.

What could you have done better? You want your team member to be more self-aware of their performance. You want your people to be open and honest, and not defensive. Asking this question in a positive way (instead of "what went badly this year?") helps this part of the discussion to minimise any conflict.

What do you want to achieve next year? This question helps your people to look ahead and tell you what they want to achieve. This is helpful for you too as ensures you're all aligned with what the business wants to achieve.

Other than a pay rise and promotion, what do you want? We love this question. It really drills down what is important to the person and shows how you can support them. If you can find a way to help your people achieve what they want rather than a pay rise or promotion, it sets you apart from 99% of managers.
There you have it, four great questions to delivering annual reviews that create value. In our experience, managers and team members come out of these meetings much more motivated.
Top 3 takeaways
Share these questions across your business before the annual review meeting so everyone can prepare properly.
Take notes from the annual review meeting, especially actions coming out of the discussions in questions 3 and 4.
Use the annual review meeting to form the basis of your next Reclaro 1-3-5® plan.
Last updated: 23 September 2019
Free Action eBook
Want some super quick actions for you to be more productive?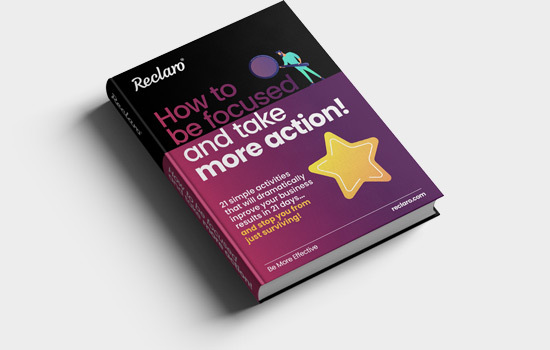 Get your free action book
Download our 8 free OKR Templates and Examples
Everything you need to get started and implement OKRs in your business.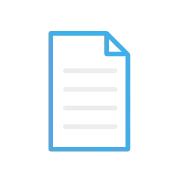 Download now
Get started with Reclaro®
Want to dramatically improve business performance, align your teams and focus on what matters most to achieve results? Our award-winning 1-3-5® OKR software and expertise can help.
Book a demo now